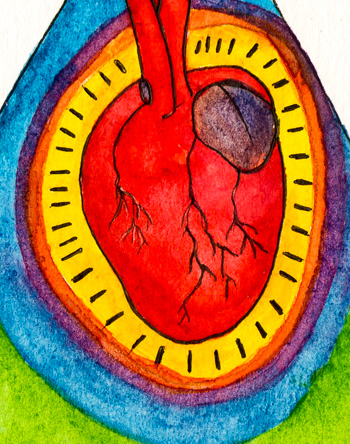 Corazón de Volcán is a Guatemalan project which creates designer handicrafts combining tradition and innovation nourished by Guatemalan roots and which reflects the cultural diversity of the country's inhabitants.
 At Corazón de Volcán, each piece is an object in itself, an object made for daily use; and at the same time, an object that attempts to connect the owner of Corazon de Volcan with those people the she runs across.
Inspiring messages, positive images and bright colors transform each piece into a valuable object, full of energy which influences the mood of the person using it.
Guatemalan artist Lucía Morán is the creator of this project. She has always been inspired by the visual riches of her country, as well as by the cultural diversity and intense history of Guatemala. Lucía loves objects made by hand. She admires the skill of Guatemalan women embroiderers and weavers, the secrets hidden behind each stitch woven into every Guatemalan "hüipil" (blouse) worn by native women throughout the country, dressing themselves in history and meaning, dazzling those who watch them go by.